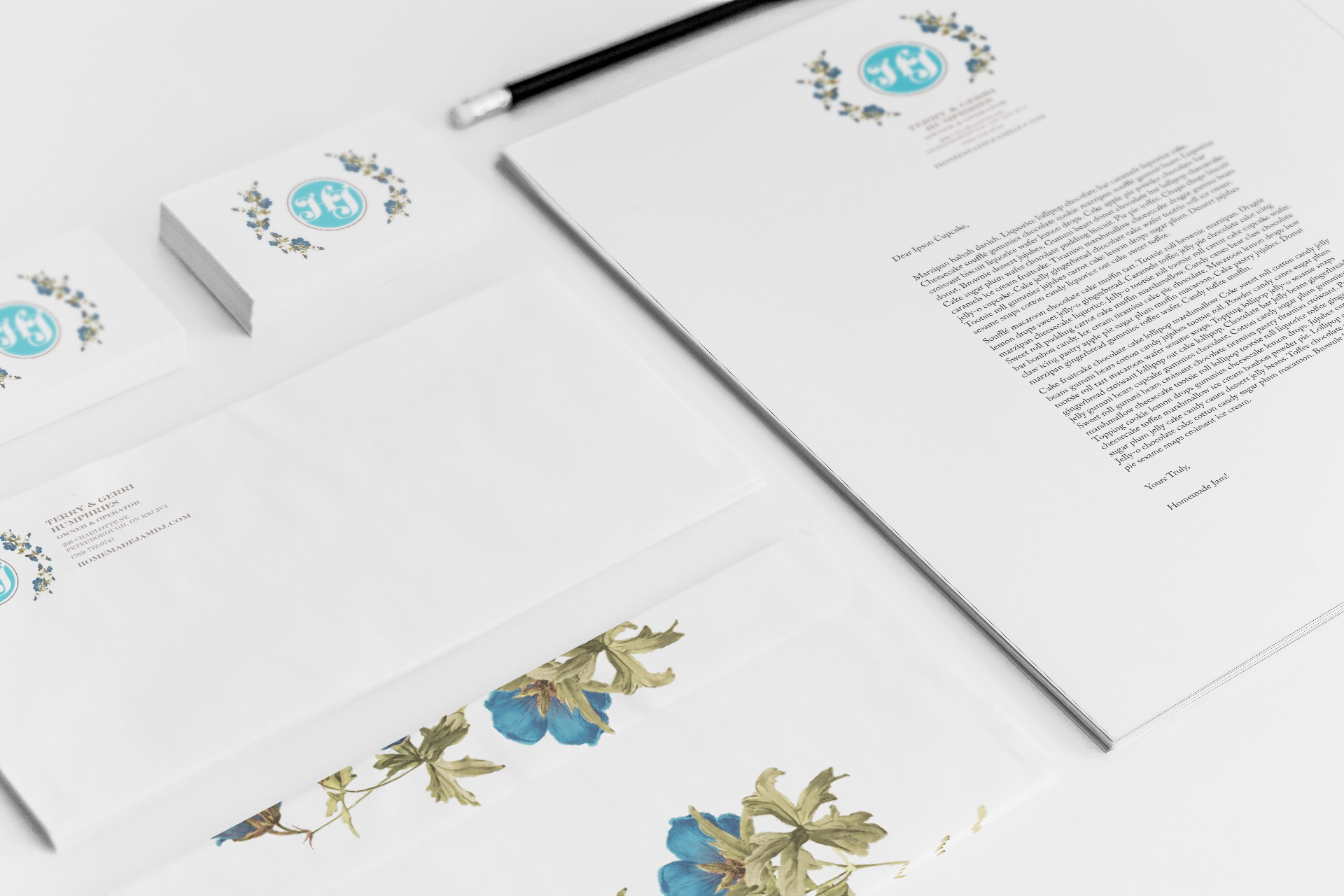 Logo Design & Branding
As an attempt to explore other options for logo design, an alternative option was created for Homemade Jam!, the wedding and event service company based out of Peterborough, Ontario. This logo and branding design was based off of emblems often found on stationary and projected at formal events, such as weddings. The script initials and colours capture the professional elegance of weddings and high class events. The vintage, hand–drawn flowers seen in the branding, look to carry a sense of sound traditionalism and things that are handmade with high quality and attention to detail. A branding guide was created in order to detail the specifications on how to use the logo and carry the brand effectively.
All these qualities are what make up Homemade Jam! and their impeccable event business. However, they chose the first of the logo designs (please see: 
Homemade Jam! Logo Design
) and could not be happier with the result.