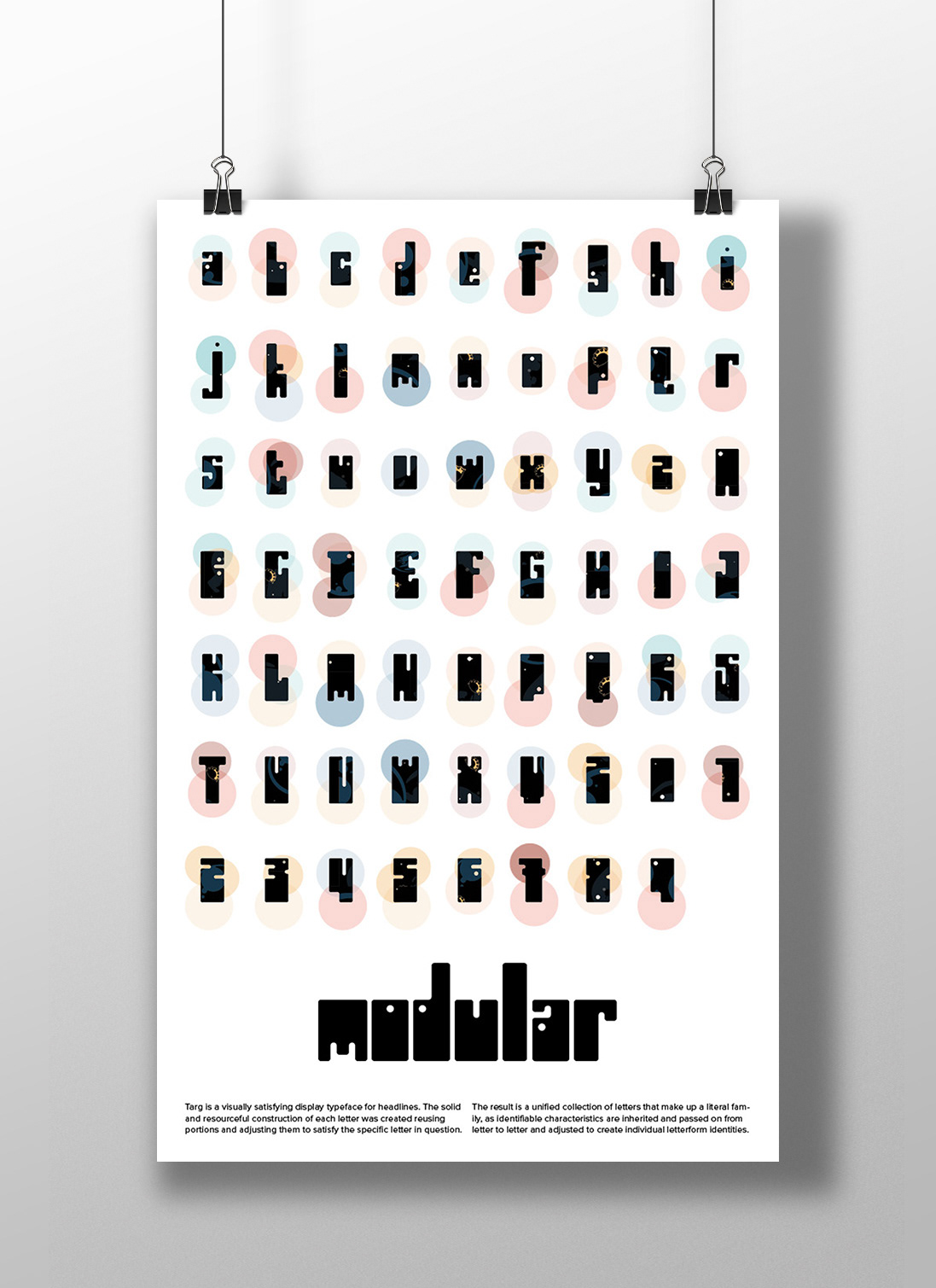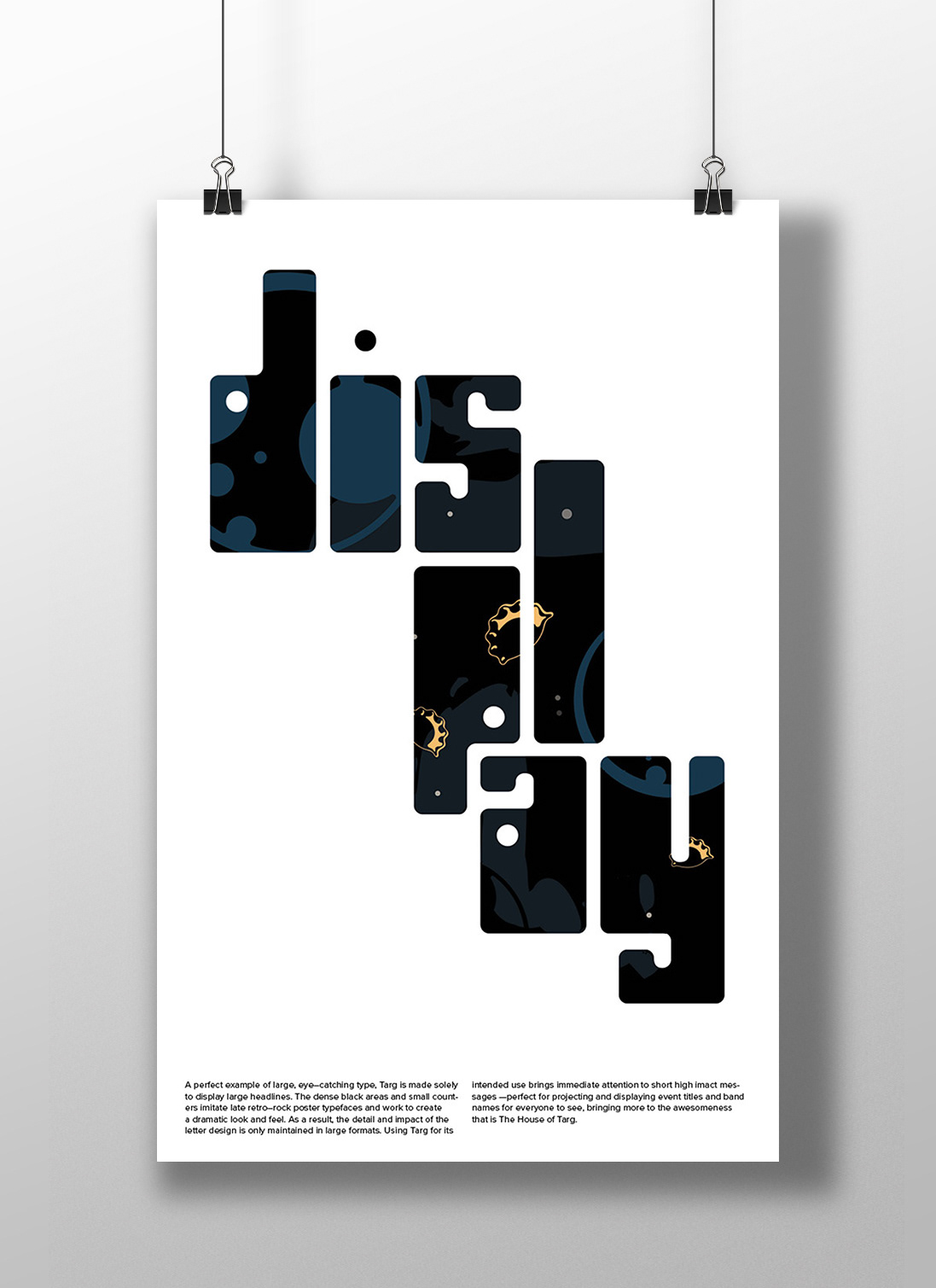 Type Design: targ.otf & targies.otf
Designed, drew and digitized a geometric display font, and dingbats, inspired by the popular arcade bar and live music venue, The House of Targ, here in Ottawa, Ontario. It's influenced by headlines found on retro band posters but with a digital twist. Each letter has a personality and symmetry about it, making it visually interesting and satisfying. The font is open type and available for use.
The type posters were created to promote identifiable aspects of the font, as well as to communicate the link to The House of Targ brand.